On the afternoon of March 12, a batch of mobile food cart produced by China Coal Group Intelligent Machinery Factory was sent to Yangquan, Shanxi Province. Since the resumption of production and production, orders for various types of equipment produced by our group have continued. The group's production department has formulated a detailed and feasible production plan to work overtime to ensure production and ensure the timely delivery of products with the right quality and quantity, which have been well received by customers.
Mobile food cart produced by our group have good toughness, light weight, and anti-corrosion, which can effectively reduce operating costs and improve the comprehensive benefits of the enterprise, while also greatly increasing the safety of the environment.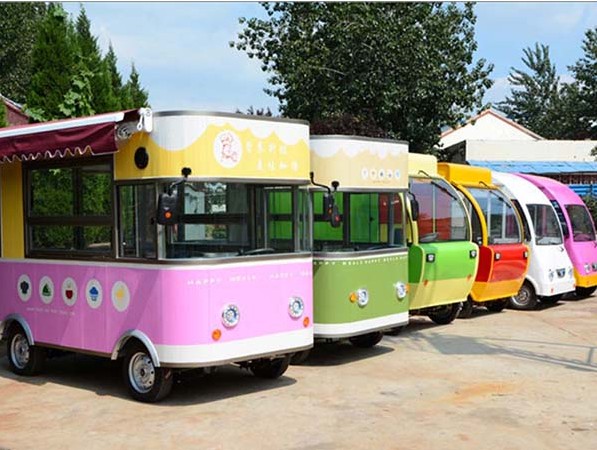 As A National Contract-Honoring And Credit-Respecting Enterprise, A Designated Production Unit For National Coal Mine Special Equipment And Accessories Products, A Top 10 Chinese Operating Equipment Enterprise, An Excellent Enterprise Of China'S Machinery Industry, Shandong Province Industry Outstanding Contribution Award Enterprise, Shandong Province Two-Industry Integration Innovation Demonstration Enterprise, Shandong The Province'S "One Enterprise, One Technology" Innovative Enterprise, China Coal Group has obtained more than 130 national patents, more than 100 national mine product safety certifications, and more than 160 product inspection reports issued by provincial and municipal technical supervision bureaus, it fully proves the strong strength of China Coal Group in the research and development of intelligent products.
As A Nationwide Contract-honoring Enterprise And A National Designated Production Unit For Coal Mine Special Equipment And Accessories, China Coal Group actively responds to national safety production requirements, strictly controls product quality, and has obtained more than 130 national patents and more than 100 mining products through the national mining product safety certification, China Coal brand has been launched at home and abroad! In 2020, our group will continue to carry forward the spirit of scientific and technological innovation, accelerate the transformation and innovation of products, vigorously develop high-end intelligent equipment manufacturing, and return new and old customers worldwide with safer and higher quality products!