On September 13th, Wang Zhijian, vice chairman and third-level researcher of Shandong Province National Defense Machinery & Electronics Trade Union, and Wang Anwei, fourth-level researcher of Provincial National Defense Machinery & Electronics Trade Union, accompanied by Yue Shuliang, vice chairman of Jining Federation of Trade Unions, and Gao Hongwei, vice chairman of Hi-tech Zone Federation of Trade Unions, visited China Coal Group to guide the work. Shandong Digital Technology Industry Craftsman, Jining Hi-tech Zone Craftsman, General Manager of China Coal Group Han Yong, Executive Vice President of the Group, General Manager of E-commerce Yu Cui, Deputy Secretary of the Group's Party Committee Guan Chenghui, Lu Shuli, Chairman of the Group's Labor Union Xu Weiwei, Assistant to the General Manager, Vice President of the Group's Gongxin Business College Wang Man, Director of the Group's Women's Federation, Deputy Director of the Department of Finance Yang Qingqing and other leaders accompanied the reception.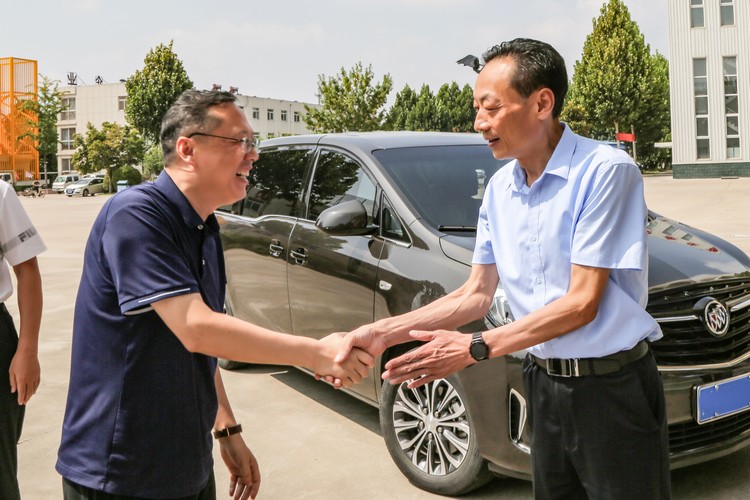 Accompanied by Mr. Han, Mr. Wang and his delegation visited China Coal Group's corporate culture exhibition hall, the group's intelligent manufacturing achievements exhibition hall, intelligent equipment exhibition hall, industrial design R&D center, big data center, operation company, science and technology company, e-commerce company, cross-border e-commerce company, digitalization workshop for the production and manufacturing of intelligent equipment, and construction machinery workshop, and etc. They learned more about the group's production and operation, the building of trade union organization, and the future development plan. He got a detailed understanding of the group's production and operation, the construction of trade union organization, future development planning, etc., and listened to the report of Mr. Han on the career development of workers, skills enhancement of workers, and innovation and efficiency creation activities of workers.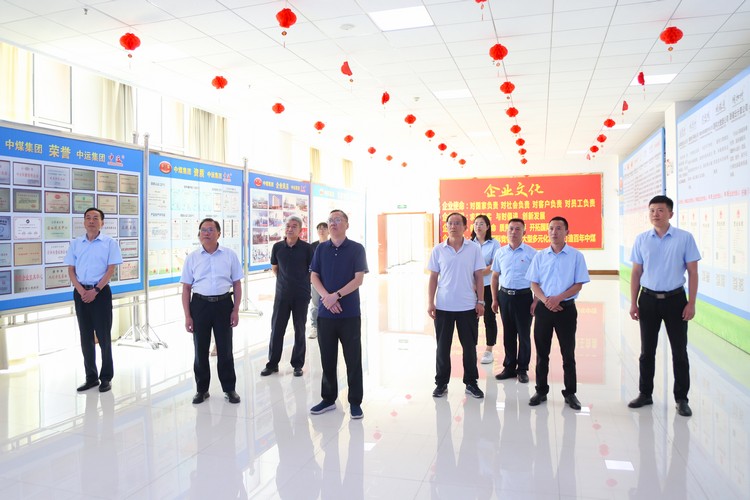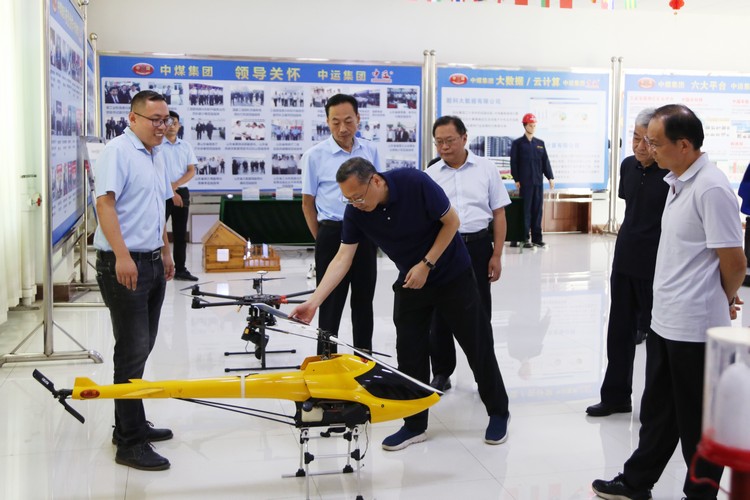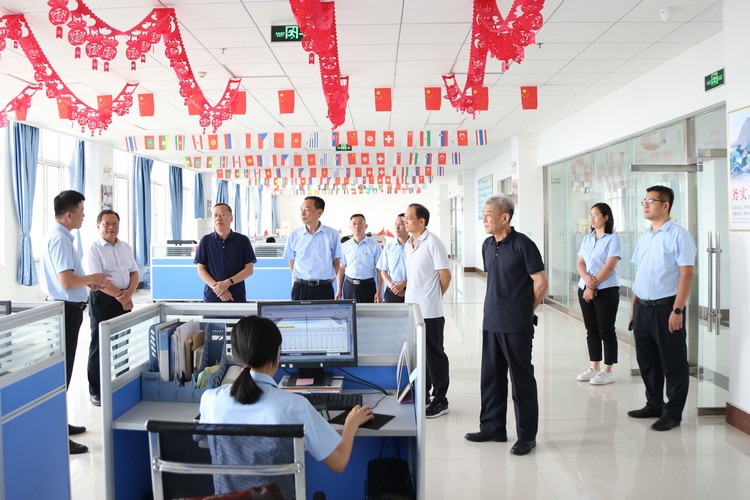 Through on-site observation, display report and other forms, President Wang spoke highly of the effective practices of our group in production and operation, intelligent equipment manufacturing, the role of trade unions, skills training of workers and life service protection, etc. At the same time, he fully affirmed the development of our group's enterprise technological innovation, skills competitions and other work. He expressed his hope that China Coal Group will continue to give full play to its own advantages in future trade union work, build an innovative platform, gather innovative forces, seriously summarize the good experience and good practices in the work, strengthen the construction of skillful and innovative workforce, and boost the development of the industry.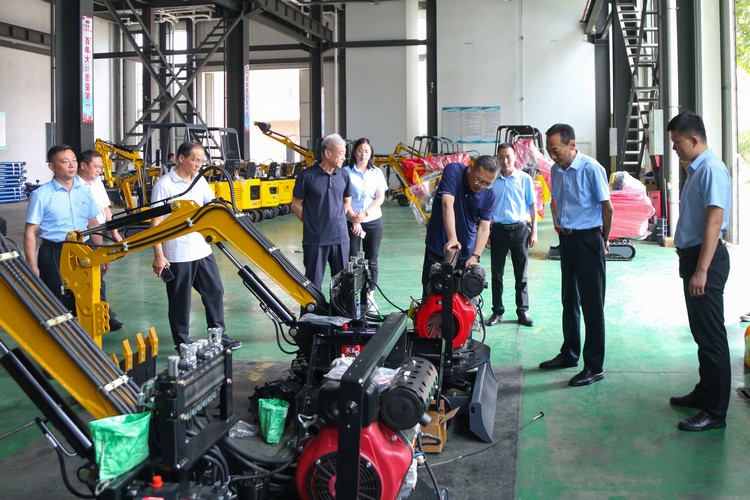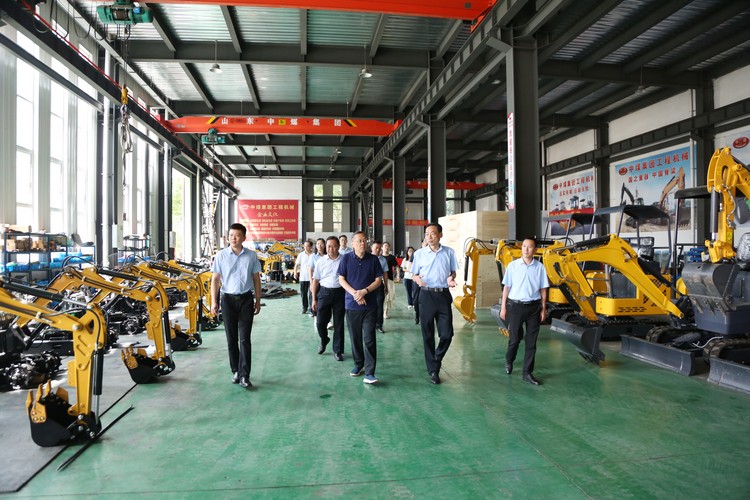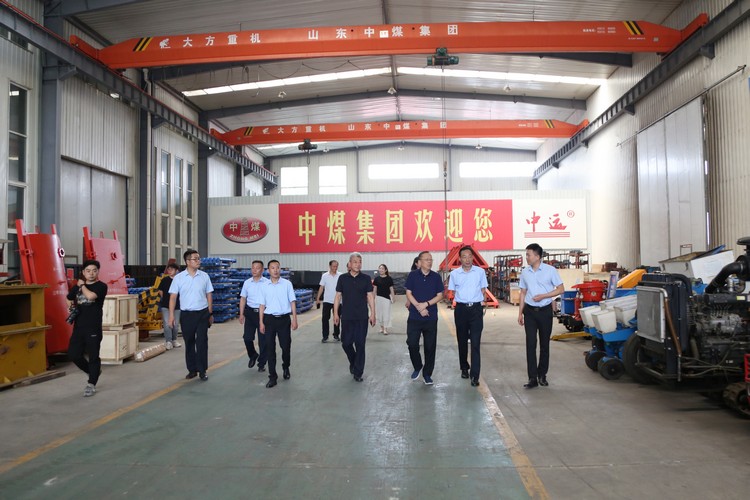 As a next step, China Coal Group will take this guidance as an opportunity to promote the construction of trade union organizations, carry out in-depth education on innovation, guide employees to enhance their awareness of and ability to innovate, continue to push forward the construction of 'All-Employee Innovative Enterprises' and the selection of 'Craftsmen', carry out colorful and fruitful all-employee innovative activities, give full play to the role of the demonstration of the craftsmen, and practically do the competition to promote learning, training and training, so as to form a new situation in which the employees' innovative wisdom is competing with one another, the innovation potential is released to the fullest, and the innovative achievements emerge in large quantities, thus assisting in the Group's high-quality development.