Gas Cooker Stove With Electric Oven
Gas Cooker Stove With Electric Oven with Stainless steel body
Product Recommendation
Product Introduction
Product Parameter
Product Picture
Product Comment
Introduction of Gas Cooker Stove With Electric Oven
1. Gas Cooker Stove With Electric Oven with Stainless steel body
2. Auto ignition + turnspit + lighting
3.One knob for 55 L oven
4. Double layer tempered glass door
5.Removable tempered glass top cover
6.Enamel iron pan support
7.Adjustable legs
8. Iron burnercap
9. 0-60 minutes timer
10. Dish warmer compartment at the bottom
11. Electroplating grid,Enamel tray,Enamel flame leader tray.
Parameter of Gas Cooker Stove With Electric Oven
| | | |
| --- | --- | --- |
| Model | FGS-94GO #900 | FGS-94EO #900 |
| Name | Gas stove,4 burners with gas oven | Gas stove,4 burners with electric oven |
| Size | 800*900*(850+70)mm | 800*900*(850+70)mm |
| Oven size | 560*700*290mm | 560*700*290mm |
| Power | LPG2800-3700Pa/7.5*2+4.5*2/5.8kw | 7.5*2+4.5*2/5.8kw |
| Weight | 121.4kg | 121.4kg |
| Price | | |
| | | |
| --- | --- | --- |
| Model | FGS-74GO #700 | FGS-74EO #700 |
| Name | Gas stove,4 burners with gas oven | Gas stove,4 burners with electric oven |
| Size | 700*700*(850+70)mm | 700*700*(850+70)mm |
| Oven size | 560*600*290mm | 560*600*290mm |
| Power | LPG2800-3700Pa/4.5*2+3.5*2/5.8kw | 4.5*2+3.5*2/5.8kw |
| Weight | 105kg | 105kg |
| | | |
| --- | --- | --- |
| Model | FGS-96GO #900 | FGS-96EO #900 |
| Name | Gas stove,6 burners with gas oven | Electric stove,6 burners with electric oven |
| Size | 1200*900*(850+70)mm | 1200*900*(850+70)mm |
| Oven size | 560*700*290mm | 560*700*290mm |
| Power | LPG2800-3700Pa/7.5*3+4.5*3/5.8kw | 7.5*3+4.5*3/5.8kw |
Pictures of Gas Cooker Stove With Electric Oven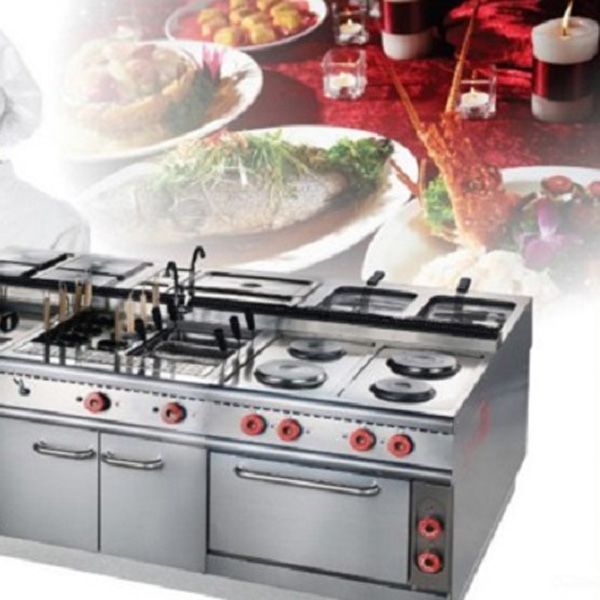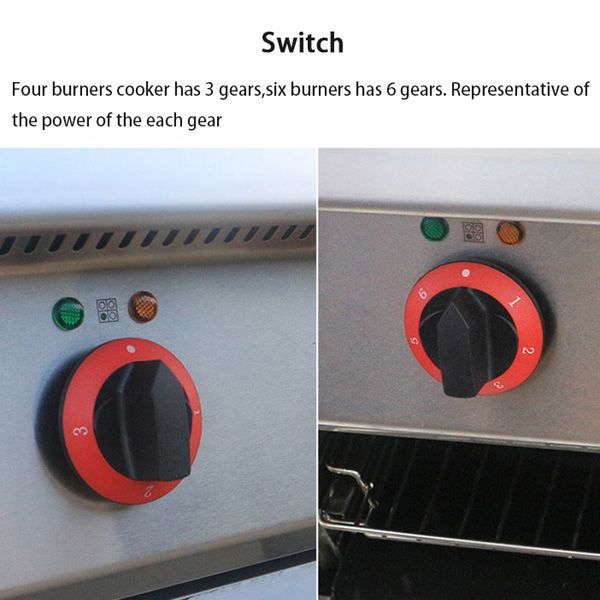 Your Name

E-Mail Address

Enquiry