Ice Popsicle Machine
Ice Popsicle Machine for producing water-based (orange, pineapple, lemon, etc) or milk-based (chocolate, vanilla, etc) popsicles or ice lollies With healthy popsicle recipes you can make various flavo
Product Recommendation
Product Introduction
Product Parameter
Product Picture
Product Comment
Introduction of Ice Popsicle Machine
Ice Popsicle Machine for producing water-based (orange, pineapple, lemon, etc) or milk-based (chocolate, vanilla, etc) popsicles or ice lollies With healthy popsicle recipes you can make various flavors ice popsicles.
Features of Ice Popsicle Machine
1. Automatic Control System Electronic
2 . Condenser air cooling/water cooling
3. Construction stainless steel
4 .Fast freezing speed
5. Fully automatic operation with electronic timer, quality control
6. Protection of over-current and low-voltage
7. R404a refrigerator gas
8. Speed regulator
9. Various ice lolly/popsicle moulding for choice.
Parameter of Ice Popsicle Machine
| | | | | |
| --- | --- | --- | --- | --- |
| Type | Compressor | Refrigerant/weight(kg) | Capacity(pcs/Day) | Model |
| | | | | |
| Mk40-1 | Aluview(Germany/1P) | R22/1 | 3000 | 1 |
| | Tecuseh(France) | | | |
| Mk80-2 | Aluview(Germany/1.5P) | R22/1.5 | 6000 | 2 |
| | Tecuseh(France) | | | |
| Mk160-4 | Aluview(Germany/2P) | R22/2 | 12000 | 4 |
| | Tecuseh(France) | | | |
| MK240-6 | Aluview(Germany/3P) | R22/2.5 | 16000 | 6 |
| | Tecuseh(France) | | | |
| MK320-8 | Thakon(China6p) | R22/4.8 | 26000 | 8 |
| MK720-18 | semi-Hermetic Copeland (10p) | R22 | 36000 | 18 |
| MK1280-32 | semi-Hermetic Copeland (15p) | R22 | 72000 | 32 |
| MK2560-60 | semi-Hermetic Copeland (32p) | R22 | 144000 | 60 |
| MK5120-120 | semi-Hermetic Copeland (32p*2) | R22 | 288000 | 120 |
Pictures of Ice Popsicle Machine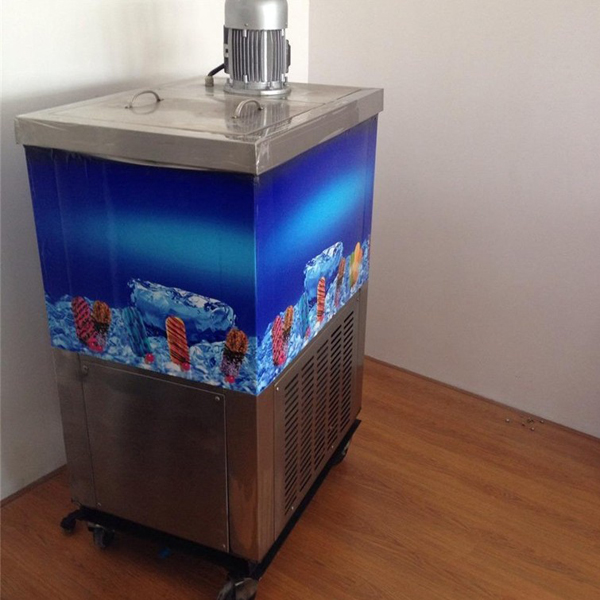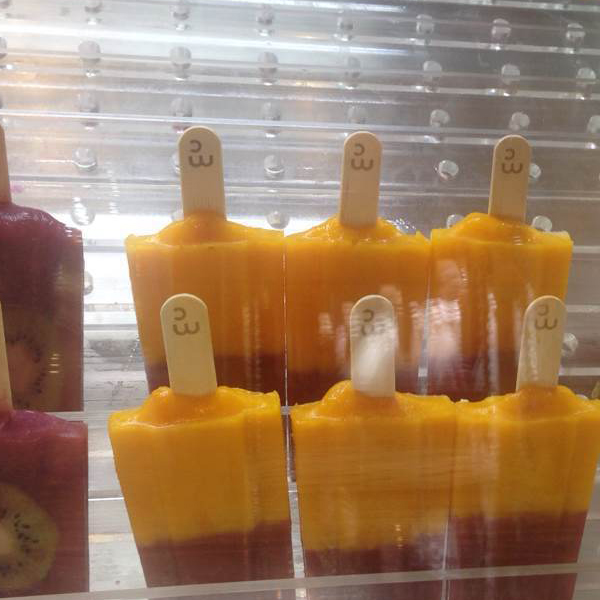 Your Name

Email or sales@chinacoalintl.com

Tel/Wechat/Whatsapp or +8618660761375

Country

Enquiry